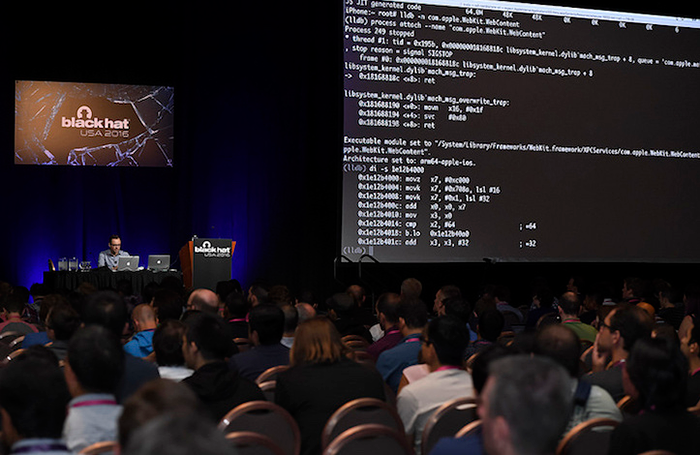 Historically, isolating kernel-level vulnerabilities provided sufficient exploitation protection and visibility of security infrastructure. Modern datacenter orchestration systems present new attack mechanisms and embedded defenses. Datacenter Orchestration Security and Insecurity: Assessing Kubernetes Mesos and Docker At Scale describes the benefits and limitations of modern datacenter-level orchestration systems both in the cloud and on-premise. Gain insight into new attack patterns and defense tactics. Dino Dai Zovi, CTO, Capsule8, Inc. provides a comprehensive view of frequent breach practices and best modes for secure cluster and single machine set ups.
Streamlining software deployments and employing Software as a Service (SaaS) offerings is seemingly cost effective and efficient, and rapidly emerging as the dominant enterprise delivery model in organizations of all sizes. Infecting The Enterprise: Abusing Office365+Powershell For Covert C2 examines the polemics of this, pointing specifically to security risks of Microsoft's SaaS offerings. In this Briefing, Researchers present channels for bypassing security mechanisms and covertly exfiltrating data through the coupling of Office365 and PowerShell. Demonstrations model exactly how access can be escalated and enterprises can be compromised through Office 365.
Office 365 is not exclusively vulnerable to breach, insecurities of single-machine deployments, complexities of cloud security and IoT expand the enterprise attack surface and alter the capacities needed to prevent them. Pentesting Enterprise Infrastructure - Journeyman Level advances best practices for pentesting internal and external networks. Students will have the opportunity to target Windows and Linux operating systems, databases, app servers, and Microsoft's active directory in custom, hands-on lab environment. Maneuver through real-world scenarios utilizing popular tools Metasploit and Empire for an extensive foundation and real-world applicability.
The breadth of threat actors and infrastructure components induces the need for robust and reliable monitoring tools. Adaptive Penetration Testing introduces trusted commercial and open-source tools for managing threat intel and investigating enterprise environments. Abound your existing skillset with modern tools and procedures for auditing security and sharing vulnerability information. Test network and web based tools for cost reduction, increased efficiency, and new frameworks.
Navigating the multitude of monitoring tools to fulfill specific organizational structures and needs can be challenging. Build a custom enterprise-wide hunting platform with A Guide to Threat Hunting Utilizing the Elk Stack and PowerShell Training. Isolate and respond to incidents with precision and hast with a uniquely adapted tool. Gather critical data from multiple endpoints across your network in real-time with the tools provided in this Training.
Expound your pentesting knowledge at Black Hat USA 2017. All Trainings have been announced and new Briefings are being announced regularly! Register today to train with world class and learn the latest cutting edge research July 22-27 at Mandalay Bay in Las Vegas.