Cartoon Caption Winner: Greetings, Earthlings
Caption contenders for our April cartoon contest were quite entertaining, but in the end we need just one. Dark Reading editors took a vote, and the winning caption is ...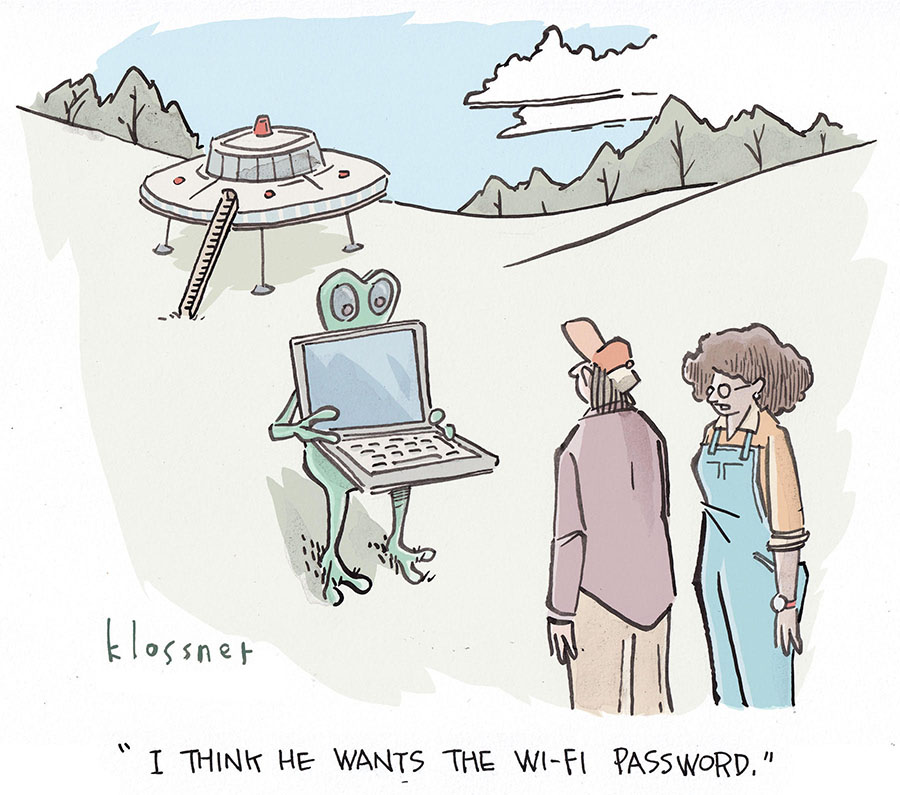 Congratulations to its creator, Michael Waters! A $25 Amazon gift card is on the way.
John Klossner has been drawing technology cartoons for more than 15 years. His work regularly appears in Computerworld and Federal Computer Week. His illustrations and cartoons have also been published in The New Yorker, Barron's, and The Wall Street Journal. Web site: ... View Full Bio