Dark Reading 'Name That Toon' Winner: Gather 'Round the Campfire
Maybe it was a cold February that had so many Dark Reading readers gathering around our cartoon contest campfire. Whatever the reason, Dark Reading editors had a good time going through the caption choices and coming to an agreement, which you'll see below.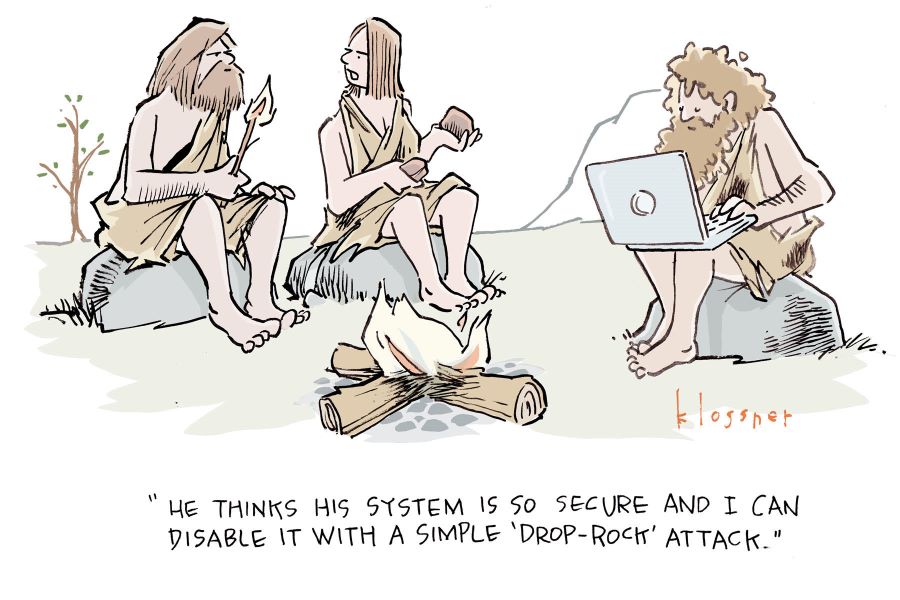 Congratulations go to Phil Sobol, IT security administrator for the City of Olathe, Kansas. A $25 Amazon gift card is on the way.
John Klossner has been drawing technology cartoons for more than 15 years. His work regularly appears in Computerworld and Federal Computer Week. His illustrations and cartoons have also been published in The New Yorker, Barron's, and The Wall Street Journal. Web site: ... View Full Bio